Louisville, Kentucky, is the boozy destination of your dreams.
With a rich bourbon history, downtown tasting rooms, and a growing number of microdistilleries, you could spend your entire weekend getaway sipping and swirling to your heart's content.
But there's more to the city than the booze. It's also a delectable foodie hot spot with drool-worthy fine dining experiences.
Ready to start exploring the 16th largest city in the US? Here are some of the best things to do in Louisville, Kentucky, that are worth the hype!
The Best Things to Do in Louisville, Kentucky
Whiskey Tasting at Kentucky Peerless Distilling Co
Make your way to Louisville's Bourbon District and prepare your tastebuds for a quintessential Kentucky experience. 
The distillery will take you on a behind-the-scenes tour where you'll see precisely how the state's finest bourbon and rye whiskey is crafted from beginning to end.
Don't worry. 
The tour isn't all history and no play. The distillery tour includes a tasting experience!
And if that's not enough to satisfy your whiskey curiosity, the Kentucky Peerless Distilling Company offers an elevated VIP experience. Book the Heritage Tour for a curated deep dive into Louisville's bourbon history that's perfect for the connoisseur.
Love Horses and Whiskey? Visit Hermitage Farm
https://www.instagram.com/p/CT7aiFXFPRO/
Hermitage Farm is a place where you can indulge your inner foodie and history buff at the same time. 
Celebrating Kentucky's unique agricultural heritage and signature industries, the farm takes you on a tour of its renowned thoroughbred horse operations, farm-to-table dining, contemporary art displays, and a delicious bourbon tasting experience.
All of this is set against the backdrop of a 19th-century estate, making it one of the best things to do in Louisville.
I highly recommend the half-day Hermitage Farm package. The itinerary offers the creme de la creme of the farm's offerings, and when you're done, you can have lunch or dinner at the on-site Barn8 restaurant.
The menu boasts seasonal selections from the farm and locally sourced products from other nearby farms.
And the dishes? The plates are not dull and expected. Feast on Japanese Tangzhong Brioche Rolls, or go out of your comfort zone and try the Squid Ink Linguine.
Vegetarian and gluten-free options are available.
Visit Churchill Downs Racetrack
https://www.instagram.com/p/CWJMJaTL0g8/
Churchill Downs is the home of the Kentucky Derby. Book your tickets, pack your fanciest hat, and spend an afternoon celebrating Louisville's thoroughbred heritage.
If there are no races on the schedule during your stay, visit the Kentucky Derby Museum.
Expect family-friendly interactive exhibitions,  a 360°, 18-minute media experience of the film "The Greatest Race", and a historic walking tour of Churchill Downs.
Anabel's Rugs
https://www.instagram.com/p/CYHheKKFdYC/
I'm at that stage in my life where I have a soft spot for interior design.
So when I heard about Louisville's Anabel's Rugs, I had to stop by and indulge in one of my favorite hobbies.
The showroom has a curated collection of oriental rugs from India, Turkey, Pakistan, Afghanistan, China, and Nepal. Each rug is handmade by skilled artisans, and you'll find everything from traditional to more contemporary designs.
The best part? Anabel has a "try before you buy" policy! If you see a rug you like, take it home, give it a whirl, and see if it matches your home's aesthetic before making a final decision.
Where to Eat in Louisville, Kentucky
Repeal Oak-Fired Steakhouse
Located on Whiskey Row, Repeal is Louisville's ONLY authentic and historic oak-fired steakhouse.
Come here for dinner and experience a taste for excellence that's been a staple in the town since 1933.
The menu has everything you'd expect from a top-rated steakhouse, as well as a few delightful surprises. 
Start with the broiled king crab and move on to the New York Prime steak with the bourbon peppercorn sauce. For sides, the roasted mushrooms with miso-ginger butter are divine! Wash it all down with Repeal's signature Old Fashioned.
Proof on Main
https://www.instagram.com/p/CI1L4LEDTuB/
Proof on Main serves a delightful dinner or brunch menu with a unique and modern approach to locally-sourced cuisine. 
The head chef Jeff Dailey brings his fine dining experience and fuses it with Louisville's soul to offer an unforgettable gastronomy adventure.
For brunch, you can't go wrong with the Buttermilk Fried Chicken Sandwich (hey, when in the south…), but the dinner menu is where the restaurant truly shines.
Vegetarians, try the Coconut Curry Spaghetti Squash.
Omnivores, the Berkshire Pork Shank is simply delicious.
Volare Italian Restaurant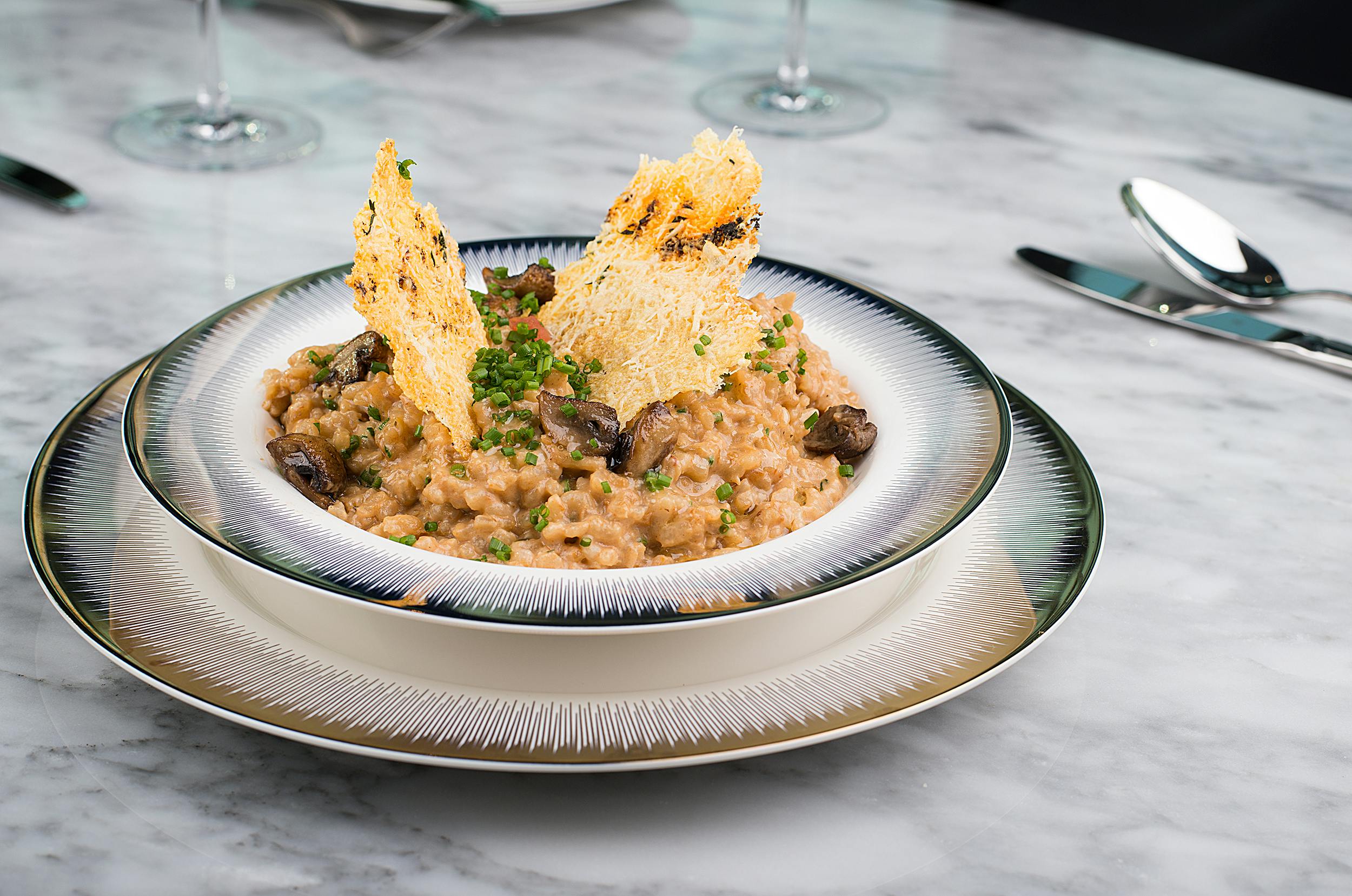 Named the best Italian restaurant in Louisville for not one, not two, but THREE years in a row, you can't go wrong with a dinner reservation at Volare.
The menu boasts all your favorites from heavenly bruschetta (with goat cheese, oyster mushrooms, and white truffle oil) to good 'ol comfort food classics like vodka ravioli and creamy risotto.
And the dessert menu? You'll have a hard time deciding what to order. Cannoli is always a good idea, but next to bourbon gelato and vanilla bean panna cotta, it's tempting to order everything.
Matt Winn Steakhouse
https://www.instagram.com/p/CFKXUcaFX5h/
Matt Winn is the newest fine dining experience on the block. Overlooking the historic Churchill Downs Racetrack, spoil your taste buds with indulgent prime steak and some of the world's finest wines and bourbon.
The chef behind the decadent menu? David Danielson. With over 20 years of experience in the hospitality industry, you can expect nothing short of excellence.
I recommend trying the Maryland Style Crab Cake for dinner and following it up with a Wagyu Short Rib.
Where to Stay in Louisville, Kentucky
https://www.instagram.com/p/CW59fGWMjv2/
Coming to Louisville for the bourbon and history? Then Hotel Distil is the place to spend a few nights.
Located on Whiskey Row, the historic building is made for connoisseurs who expect nothing but the finest creature comforts and excellent service.
The rooms go the extra mile to raise the bar, which includes a complimentary spa kit, premium bedding, and a show-stopping bathroom.
Looking to splurge? Opt for the Connoisseur Suite. Order hand-crafted cocktails from the bourbon cart, unwind with in-room dining, and enjoy the best views of Louisville with floor-to-ceiling windows.
Start Planning Your Trip to Louisville
Itching to get out of your house for a few days? Book your flights to Kentucky and experience the midwest in style.
It's a destination made for foodies who crave destinations that engage all the senses and use local history to ground it into an unforgettable trip.
Did I miss any of your favorite things to do in Louisville, Kentucky? Let me know in the comments!